The Daiwa House Group operates a diverse range of businesses across the three fields that we call Housing, Business, and Life. Through our operations, we create new value for society.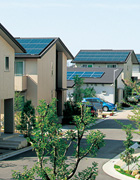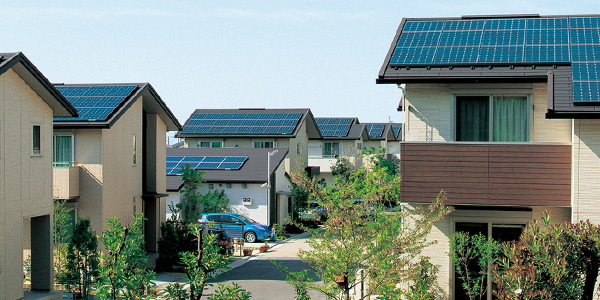 In the Housing field, we operate our new housing and existing housing businesses, which together cover the areas of "building, living, and home succession."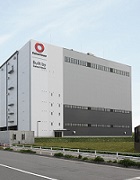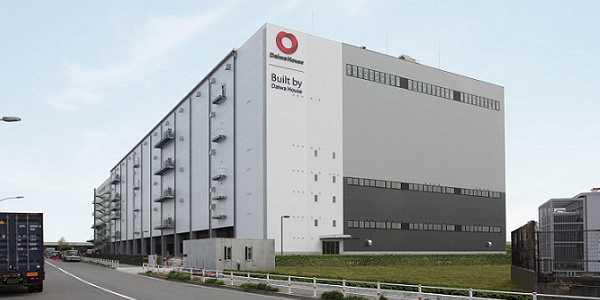 In the Business Fields, we support the growth of client companies seeking to expand their networks of offices, commercial facilities, logistics facilities and so on.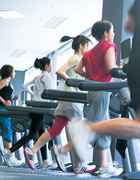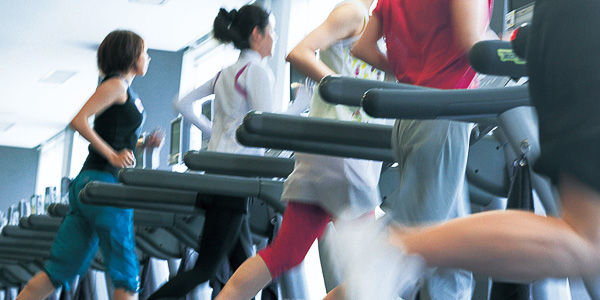 In the Life field, we provide services that enhance the quality of life of elderly people and those with disabilities, and help people of all ages stay healthy in mind and body.
Our overseas operations are sure to be one of the main drivers of the Daiwa House Group's future growth, and we are harnessing the potential of the entire Group to successfully launch new businesses.

As IR materials for the Daiwa House Group's stockholders as well as investors in general, we disclose a variety of information on our management strategy as well as financial and business performance data, and stock/rating information, among others.

Here you can read all about our medium-term management plan, which is informed by a management vision expressed in our slogan "Connecting Hearts." In line with this, we are operating a wide range of businesses in the fields of housing, business, and lifestyle support with the goal of being a group that "co-creates value for individuals, communities, and people's lifestyles."

Here you can find results briefing materials, including information on our management policies and medium-term management plan, summaries of financial results, financial highlights, and more.

Our annual reports contain all the information you need on the Daiwa House Group's corporate philosophy, as well as our business activities and performance throughout the year in question. Reports can be downloaded for every year since 2001.

Since the founding of Daiwa House Industry in 1955, we have worked to create and deliver the products and services that are essential for society. Today, the Daiwa House Group continues to push the boundaries of innovation in search of technologies, products, and services that bring new value to individuals, communities, and people's lifestyles.

The Story of the Daiwa House Group
The Group's story begins with the founding of Daiwa House Industry to realize the idea of "industrialization of construction." Subsequently, the Group came into being and has grown to encompass a wide range of businesses from home building to commercial facility construction, the development and operation of resort hotels, and many others.

Nobuo Ishibashi, the founder of Daiwa House Industry, dedicated his whole life to realizing the grand dream of creating things that would truly be of use to the public and to society at large. Mr. Ishibashi has passed away, but his spirit lives on in today's Daiwa House Group. In this section we introduce the four "revolutions" begun by Nobuo Ishibashi and carried on by the Group.

At the Daiwa House Group, we ask ourselves what we can do here and now to help bring about a sustainable society, and we put our ideas to work through our business operations, and through environmental preservation activities and other initiatives in the field of corporate social responsibility.

Recently developed technologies now allow us to reduce atmospheric emissions of carbon dioxide while harmonizing our business operations with the natural environment. We work to devise and develop homes, communities, and lifestyle choices that are both eco-friendly and user-friendly. In this section, we describe the many measures that the Group has taken to bring a sustainable society into being.

The Daiwa House Group pursues a variety of activities in the field of corporate social responsibility. These activities are our way of acting in good faith with our stakeholders and doing our duty as a good corporate citizen by responding positively to the requests of society.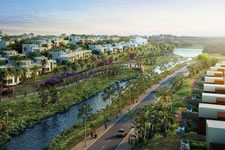 Daiwa House Industry to Engage in Development of Condominiums and Commercial Facilities in Sydney (119KB)
In early 2015, Daiwa House Industry Co., Ltd. plans to commence a multipurpose development project (tentatively named the Summer Hill Project) in a suburban area of Sydney, New South Wales, the Commonwealth of Australia.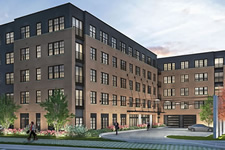 Major housing project launched in Texas (1045KB)
In 2014 Daiwa House Industry commenced the Berkeley Project, a major rental housing development project in Texas, in collaboration with the real estate developer Lincoln Property Company, one of the leading rental housing management companies in the US in terms of the number of home units under management. The project site area is 100,000 square meters, and the planned number of dwellings is 716.

Introduction to Daiwa House Group companies in Housing field
Introduction to Daiwa House Group companies in the Business field
Introduction to Daiwa House Group companies in the Life field
Daiwa Royal Co., Ltd.
Osaka Marubiru Co., Ltd.
Daiwa Resort Co., Ltd.
Royal Home Center Co., Ltd.
Introduction to Daiwa House Group companies in the Global field