Single-Family Houses

Smart Houses ("SMAxECO")
Concept
A Home of Abundance, Today and Tomorrow
Daiwa House's "SMAxECO" Smart Houses are of course ecologically friendly, but also offer peace of mind, great bargains, convenience, and comfort. All homes come standard with solar power and HEMS (Home Energy Management System). In addition to the environmental performance you would expect, Daiwa House also offers further improvements to both economy and convenience in homes that provide a lifestyle of abundance both today and tomorrow.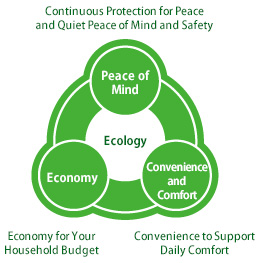 Key Points
D-HEMS 3 + Solar Power Connect and Expand Lifestyle Possibilities
D-HEMS 3 and solar power are at the center of SMAxECO.
Energy created by taking advantage of sunlight is "visualized" using HEMS (Home Energy Management System), so that it can be skillfully applied in order to support your everyday living.
Furthermore, Daiwa House's unique D-HEMS 3 links with air conditioning, batteries, and other systems throughout the house in order to provide peace of mind and a more economical home while leading the consumer to a more "abundant" lifestyle.
1. D-HEM3 Connects the Possibilities of SMAxECO
Control of energy throughout the home is centralized, along with air conditioning, the front door, and other systems. Daiwa House's SMAxECO D-HEMS 3 system lets you freely control it all with a single touch. The easy-to-view tablet device offers intuitive control, and can even be used to watch or record television. D-HEMS 3 acts as both a familiar partner and the brains of your home while helping you navigate a rich and fulfilling lifestyle.

2. SMAxECO's Solar Power Makes Tomorrow Bright
Solar power is limitless and clean, and produces less CO2 emissions than any other power generation method on Earth. Sunlight is something we are all familiar with, and it is fair to say that it is the most reliable resource of all today.
The SMAxECO solar power system takes this sunlight and converts it to energy that can be effectively used in your everyday life.
Not only can the generated electricity be used in the home without waste, you can also sell it to help with your household budget. This flexibility is helping further popularize the SMAxECO system among ordinary homeowners.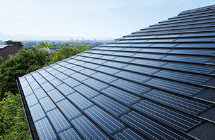 SMAxECO Series


SMAxECO + Excellent Heat Insulation to Achieve Zero Energy
In addition to offering our D-HEMS 3 Home Energy Management System and solar power system standard, we also offer heat insulation at the same level as cold climate specifications (*1).
Also, by adopting LED lighting and other energy-conserving devices, SMAxECO makes it possible to reduce energy consumption and achieve an energy balance of zero.
Standard homes compliant with the new energy-conservation standards of 1992 are allowed an annual primary energy consumption amount of 73.7 GJ (gigajoules) (*2). Thanks to the 14.5 GJ reduction provided by the excellent heat insulation, the 19.3 GJ reduction provided by the energy-conserving devices, and the 54.9 GJ reduction provided by the solar power system, however the energy balance of the entire SMAxECO "Zero Energy" system amounts to roughly zero.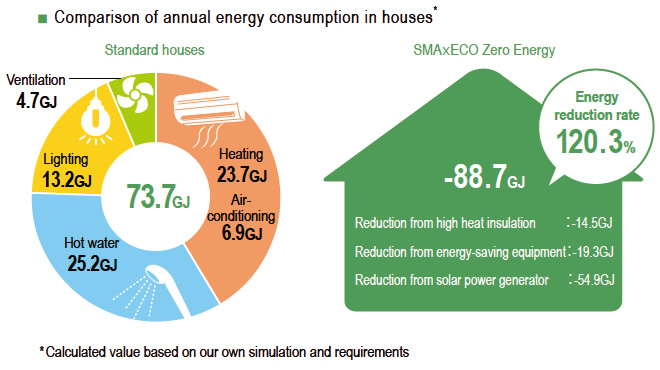 *1 1999 energy-conservation standard specifications (region II)
*2 Estimated values based on conditions used in Daiwa House simulations.
Standard residential Q value = 4.2W/m²K based on new energy-conservation standards of 1992, using gas water heaters and some incandescent lighting.
SMAxECO Zero Energy Q value = 1.9W/m²K, EcoCute, with fluorescent lighting (only living room, dining room, and kitchen LED), and a 4.5 kW solar power system installed on south side.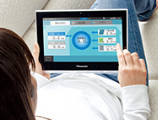 The Advanced D-HEMS3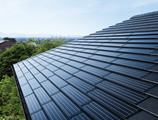 High-Capacity Solar Power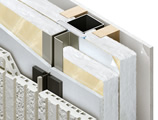 External Heat Insulating and Ventilation Exterior Wall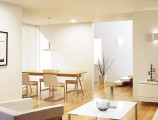 Energy-Conserving Devices


A Home with Peace of Mind Thanks to SMAxECO + Storage Batteries
A combination of a 6.2 kWh lithium-ion storage battery for home use, D-HEMS 3, and a solar power system provides the home with the emergency power necessary for life during an outage caused by an earthquake, lightning strike, or other problem.
During ordinary times as well, it is possible to charge the lithium-ion storage battery for home use with power at night when the rates are low (*3), and to use the stored power when the solar power system is not generating any power. In order to reduce the amount of power purchased during the daytime, use the generated solar power in the home and sell any excess power back to the power company.
When compared to homes that simply comply with the new energy-conservation standard, it is possible to reduce annual lighting and heating costs by 261,800 yen (approximately 85%) (*4).
*3 A full electrification, lighting by time slot, or other such contract will be required.
*4 Estimated values based on conditions used in Daiwa House simulations.
The SMAxECO Charge System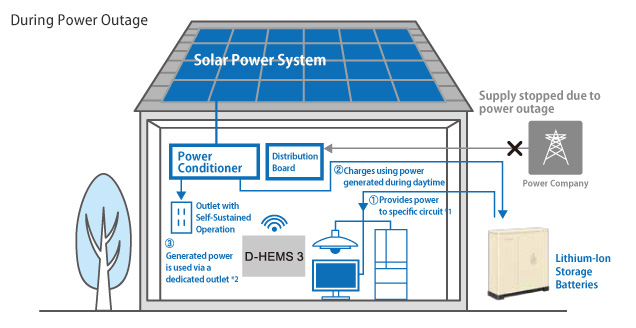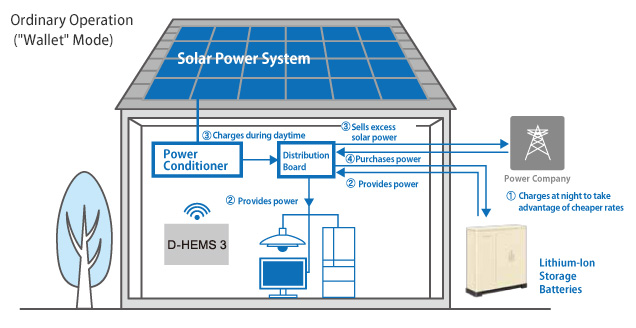 *1 Simultaneous usage of up to 2,000 W. Manual switching to specific circuit required.
*2 Switch to self-sustained operation mode required. Up to a maximum of 1,500 W.
Pursuing Safety

Lithium-ion storage batteries are known to feature a variety of different characteristics, such as high efficiency and long life spans. The batteries adopted for use by Daiwa House offer a particularly high level of safety, having met exacting world-class safety standards*.
* The battery cells Daiwa House uses have received the TUV S-Mark certification from TÜV Rheinland Japan Ltd., a third-party inspection agency that certifies the safety of products.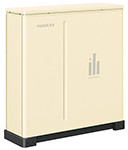 6.2 kWh
Battery Rating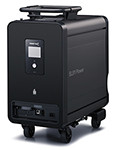 2.5 kWh
Battery Rating