China(Development and sale of real estate/ Construction contracting/ BPO business/ others)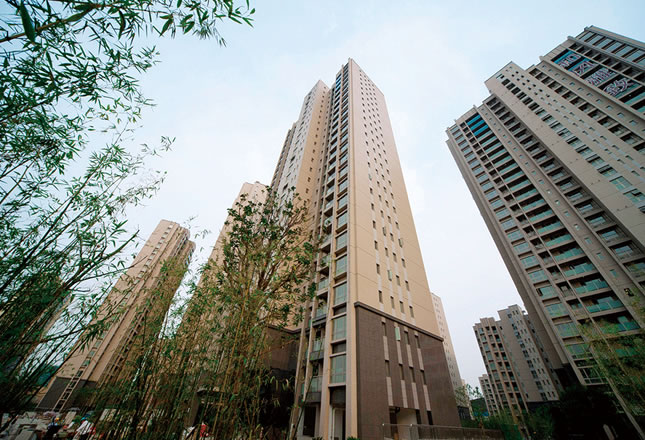 Overview of Development Projects*1

Total floor area
1,104,137m2
Total site area
452,793m2
Total units for sale*2
5,600

(as of Sep 30, 2016)
*1 Includes Yihe Champs-Elysees (Dalian), Yihe Xinghai (Dalian), The Grace Residence (Suzhou), Moonlit Garden (Wuxi), and The Grace Residence (Changzhou)
*2 Plans may be subject to revision as a result of the application of Chinese national or local regulations or legislation relating to real estate development.
The Daiwa House Group has been currently involved in the development and sale of three condominium projects in the cities of Dalian, Wuxi, and Changzhou. Our established reputation as a Japanese brand guarantees safety, security, and comfort, and these high-quality homes have garnered support from affluent local residents. The first development project financed solely by a Japanese-owned corporation was in Suzhou, with 902 units. This was sold out in July 2014, and we are providing after-sales service for the new residents. Our condominium business in China provides not only quality, but also ongoing, added-value service — together these ensure that asset value not only is retained, but increases. As a part of this, we established joint ventures in Dalian and Jiangsu with a business structure that, in addition to providing after-sales service and post-sale condominium management, also promotes the formation of regional communities. While using our experience and know-how gained in Japan to improve upon basic services, we plan to study and develop those services desired by local residents.
Baoye Daiwa Industrialized House Manufacturing is a joint venture company established in 2013, and is developing and expanding its business of production for sale of industrialized housing.
The company is investigating fields such as logistics facilities and elderly-care service businesses, which are seeing increasing demand, and is expanding operations.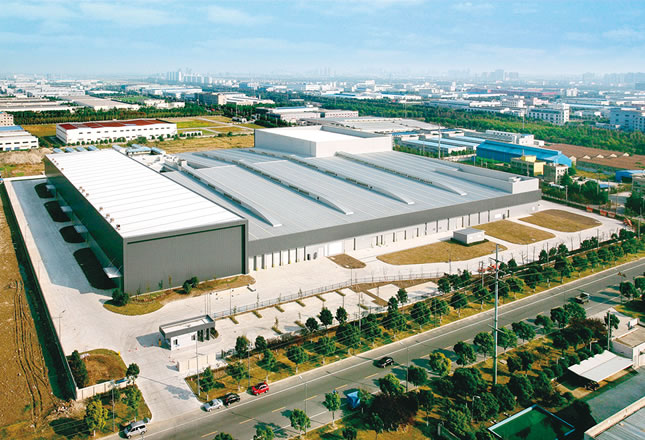 Principal construction contracts completed by Fujita

Shanghai area 92
Zhejiang Province 33
Jiangsu Province 94
Southern China 162
Other areas 52
(as of December 2014)
Since its expansion into the Chinese market 30 years ago, Fujita has been involved in the construction of production plants for Japanese-owned companies in the automotive and electronic appliance industries in four areas of China — in northern China, Jiangsu, Shanghai and Zhejiang, and southern China, through the Group company Fujita (China) Construction.
Friction between Japan and China has meant a decrease in Japanese investment in China, and reduced orders for Japaneseowned construction companies. However, we have leveraged Fujita's experience and excellent customer relations to secure orders primarily in additional investment for domestic demand, and in advanced materials factories. Additionally, orders for Daiwa House Industry housing projects resulting from a synergy with the rest of the Group over the last few years means Fujita is expanding its share of the construction market slice acquired by Japanese-owned enterprises that engage in projects in China, and has raised its profile in the Chinese market.
From now on, Fujita plans to make optimal use of its track record — one of the best among Japanese-owned construction companies — to focus its marketing on proposals for investment in the construction of manufacturing facilities.
Fujita hopes to secure stable business growth by further initiatives in the construction of logistics facilities and housing projects, as well as in its proven area of production plants. Fujita will also be working to expand its operational area for maintenance and management services for factory buildings and equipment, as well as offering additional service features, and is enhancing services peripheral to construction. Environmental issues are becoming more pronounced in China, and Fujita is leveraging its own technology in exploring the possibilities of environmental businesses.