Daiwa House Group Hotels meet all your needs—
for business, travel, celebrations and all kinds of functions
The Daiwa House Group operates a nationwide network of hotels
We provide a wide variety of services to fully meet your needs, from business trips, to travel, to corporate commemorative functions.
The staff at each hotel are fully dedicated to our mission—to offer our customers complete satisfaction.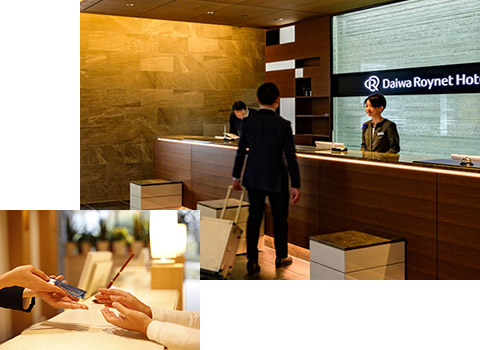 City Hotels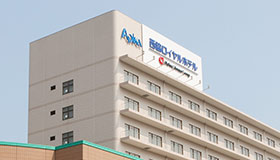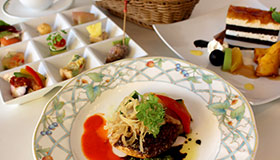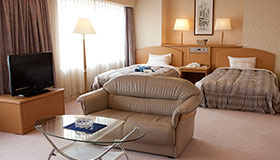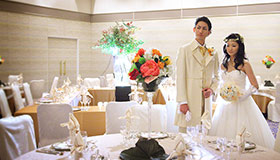 The city of Nishiwaki calls itself "The Navel of Japan," reflecting its central position in the country. The Nishiwaki Royal Hotel hosts business conferences, weddings and all other kinds of parties. Customers can enjoy lunch at its restaurants and play golf at one of several excellent golf courses located within easy reach.
Business Hotels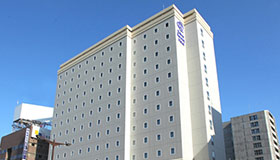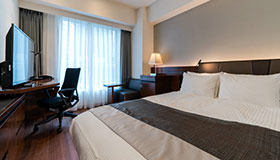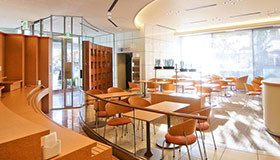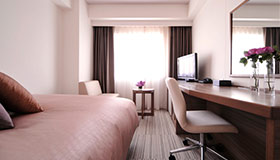 At the hotels in our nationwide Daiwa Roynet Hotels chain, we focus on safety, security, and cleanliness to ensure that our guests enjoy a comfortable stay with us. Wi-Fi is available in all our lobbies and guest rooms.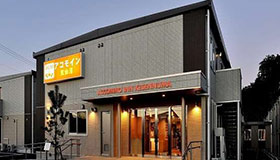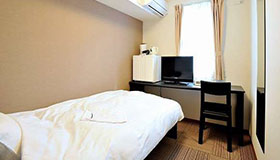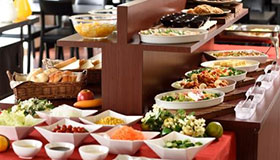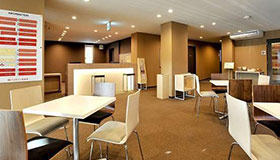 Situated only a three-minute walk from Kesennuma Station (JR East), the Accommo Inn has free parking space for up to 140 vehicles and offers free Wi-Fi throughout the building plus a free-of-charge VOD service in all rooms. This hotel specializes in catering to long-stay guests.
Apartment Hotels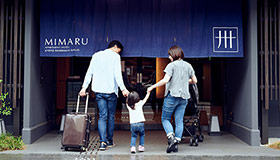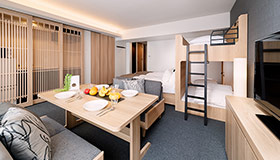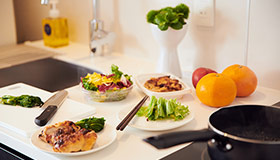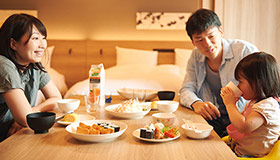 The whole family can enjoy staying at this spacious apartment hotel, where our multinational staff are ready to cater to your needs. We offer apartments complete with kitchens and dining rooms, catering to families with four or more members. Our menu includes one-room apartments, two-bedroom apartments, and others.
Leisure Hotels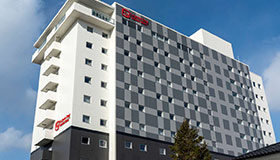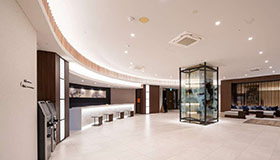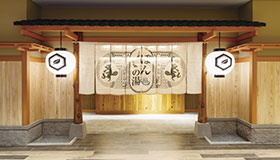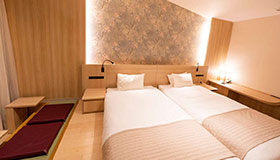 Our La'gent Stay leisure hotel is located on the opposite side of The Hakodate railway station, in an area known for its variety of architectural styles, with a cosmopolitan air. Catering to the tastes of a wide range of guests, we offer rooms in all kinds of styles, achieving a comfortable and attractive fusion of the best in both Japanese and Western design.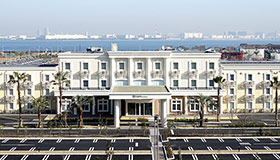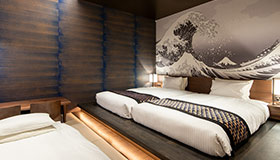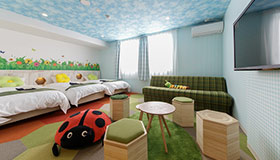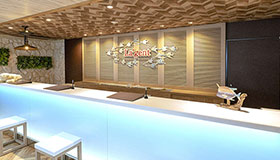 The La'gent Hotel chain is based on the concept of realizing a continuously comfortable stay for our guests. Hotels in the chain are located in the major cities of Tokyo and Osaka, as well as the town of Chatan in Okinawa.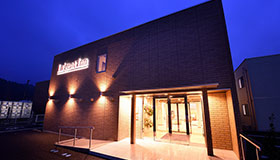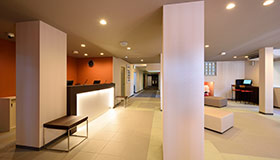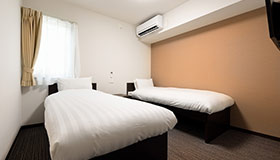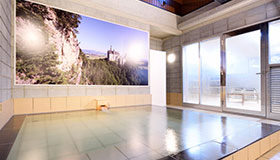 The La'gent Inn in Kesennuma caters to guests on business trips and those visiting the area for leisure, with a restaurant, a large common-use bath, and free Wi-Fi throughout the building plus a free-of-charge VOD service in all rooms.
Serviced apartment