The Daiwa House Group's Business Operations and Strengths
(※ End of March 2022)
Single-Family Houses Business
Providing a wide-ranging product lineup that anticipates future needs
Having honed its advanced technology as a pioneer of industrialized housing, Daiwa House's single-family houses supply infrastructure essential to people's wellbeing, namely the shelter that, along with food and clothing, forms one of the three necessities of life. To date, we have sold over 640,000 such houses. Despite the shrinking population and falling number of new housing starts in Japan, ways of living that are safe, secure, comfortable, and enriching are still in strong demand. Daiwa House is committed to expanding its share through our product lineup always at the forefront of the needs of the times and our expert teams of sales, architects, and construction engineers that stay close to our customers in every single process. We intend to continue working through our business to maintain the infrastructure of society.
[Principal companies] Daiwa House Industry, Daiwa House Reform, Daiwa House Real Estate, DesignArc, Stanley Martin, Trumark, CastleRock, Rawson, Daiwa House Modular Europe
Daiwa House Industry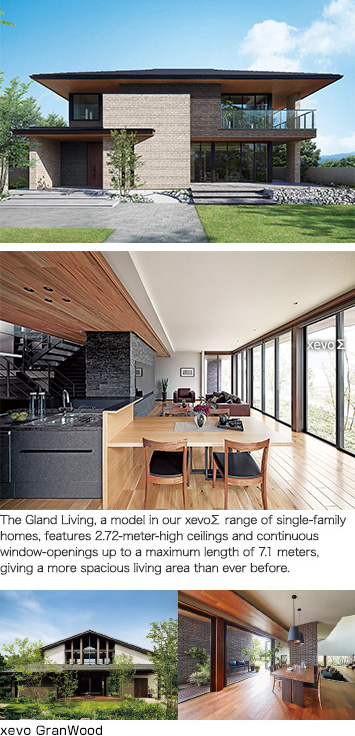 Custom-built houses
We offer residential comfort and guaranteed safety with our cutting-edge steel frame and wooden structure homes
Driven by the evolution of our proprietary technologies, we have achieved constant growth in our core business of single-family houses. We have added popular models to our lineup in anticipation of the needs of each successive generation. These include the steel-frame xevo – whose high-level seismic absorption capabilities allow it to withstand repeated massive earthquakes – and the PREMIUM GranWood, a high-quality house model with a wooden structure. Also, we have released the Wood Residence MARE, which is the most luxury single-family house designed by a newly-launched team ZIZAI DesignOffice Tokyo/Osaka made up of our top designers. By combining wooden and RC structures, we offer customers the choice of basement floors. Furthermore, in order to live with an eye to the future, we are working to supply sustainable houses, such as net Zero Energy Houses (ZEH) and the use of Japanese timber.
Our Team-xevo helps you realize your dream home – individually customized designs for custom-built houses
We listen carefully to our customers' preferences to get a detailed understanding of their "dream house," and then plan everything down to the last detail to create ideal living spaces. Leveraging know-how acquired over many years in home building, we mobilize leading-edge technologies in fields such as earthquake resistance, durability, and energy conservation to offer strong and comfortable houses. Our "Team-xevo" concept brings together experts including sales staff, architects, interior coordinators, and construction technicians, who collaborate with each customer right from the start, up to completion of the house and beyond.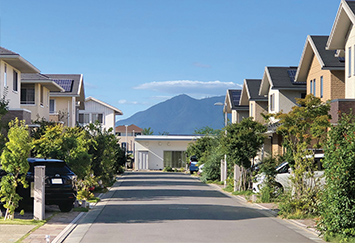 Houses in housing development projects
Developing communities where people can come together, feel at ease, and be happy
Taking fully into account the interaction that people need with the natural environment, as well as the requirements of safety, Daiwa House develops communities where residents can live comfortably.
We handle lot-subdivision planning, housing design, interior coordination, exterior design, and streetscape design. With each aspect of development entrusted to professionals in that field who are dedicated to ensuring a comfortable residential environment for the families who will live there, our housing developments feature bright, open townscapes affording attractive green vistas, where people can mingle easily with one another – communities that warm the hearts of both residents and visitors.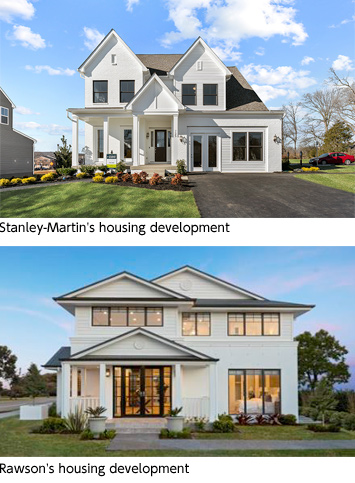 Overseas operations
We are currently operating businesses in the United States and Australia. Stanley Martin Holdings, LLC, which operates on the US East Coast region, joined the Group in 2017. Stanley-Martin subsequently expanded its business area through the acquisition of the single-family houses businesses of Frontdoor Communities, LLC in February 2018, Essex Homes Southeast, Inc. in February 2020, and Avex Homes, LLC in September 2021. Furthermore, Trumark Companies, LLC, which offers Single-Family houses on the US West Coast region, and CastleRock Communities LLC have joined the Group in February 2020 and September 2021, respectively. Thus, we are expanding our business in the eastern, southern and western regions. In Australia, the Rawson Group, which builds single-family houses and also operates as a land developer, joined the Group in fiscal 2018, thereby accelerating our acquisition and application of know-how relating to the housing construction business in Australia, as well as the expansion of our operations.

Single-Family Houses Business – Recent achievements
Single-Family Houses Business – Number of houses sold (Domestic)
(Units)
| | FY2019 | FY2020 | FY2021 |
| --- | --- | --- | --- |
| Custom-built houses | 5,917 | 5,178 | 5,164 |
| Houses in housing development projects | 2,066 | 1,841 | 1,596 |
| Total | 7,983 | 7,019 | 6,760 |
Single-Family Houses sold (aggregate up to March 31, 2022): Approx. 646,000 (incl. estimates for 1962–1973 period)
Average sales per unit (Domestic)
(¥ Million)
| | FY2019 | FY2020 | FY2021 |
| --- | --- | --- | --- |
| Custom-built houses | 39.6 | 39.6 | 41.0 |
| Houses in housing development projects | 22.4 | 23.1 | 24.2 |
Single-Family Houses Business – Number of houses sold (USA)
(Units)
| | FY2019 | FY2020 | FY2021 |
| --- | --- | --- | --- |
| Units | 1,804 | 3,449 | 4,476 |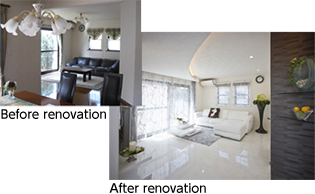 Renovation
One-stop service – from design through to final renovation work
In the renovation business, we are developing a one-stop renovation business that handles everything from design through to final renovation work, with proper inspection based on the technologies and experience we have accumulated. We are also working to expand our business lines, including starting to offer proposals for the renovation and maintenance of corporate-owned properties.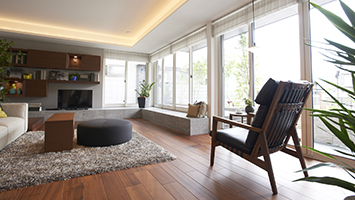 Interior
Designing and coordinating living spaces from the perspective of residents
Our interior business makes use of a nationwide network of qualified interior coordinators to create living spaces that meet customer needs and incorporate fashionable trends using their refined knowledge of a wide range of items, such as ready-made furniture, made-to-order furniture, and our unique lineup of curtains, for use in housing showrooms and model rooms, as well as condominiums and single-family houses. Going forward, we will meet our customers' needs in a variety of spaces through design of living spaces better considering residents' lifestyles and home activities, as well as commercial spaces such as hotels and offices.
Rental Housing Business
Contribute to landowners and local communities by providing high-quality housing from the perspective of residents
In our rental housing business, Daiwa House provides society with high-quality rental housing that meets the characteristics of the market and the needs of residents through our community-based business activities. The occupancy rate has reached 98% for the 630,000 properties managed by the Group. As a partner in rental housing management, we are offering comprehensive support for land owners, from site assessment, design, construction, delivery up to management. In addition, we provide high-value-added rental housing that meets the needs of the times, such as elderly-friendly housing, rental housing combined with stores, and corporate dormitories and company housing, thereby contributing to the lives and development of local communities.
[Principal companies] Daiwa House Industry, Daiwa Living COMPANIES, Daiwa House Chintai Reform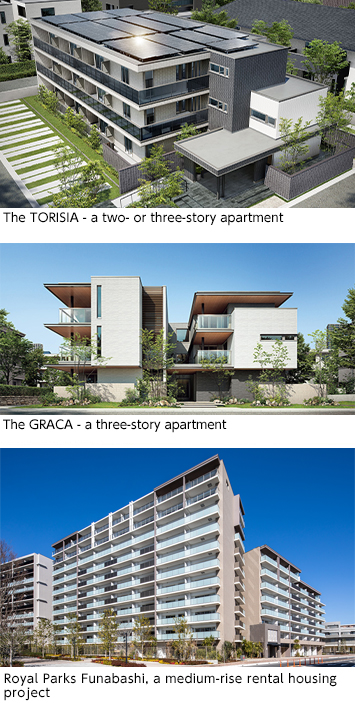 Rental housing business
Value-added rental housing to help pass on assets to the next generation
While working to satisfy tenant needs – which are becoming more diverse with each generation – we also put forward unique solutions to meet the newly-emerging needs of female tenants and two-income households, and small households in urban areas. In addition, we propose a wide variety of management models, including mid-rise and high-rise apartments in metropolitan areas, where the need for land utilization is high, rental housing that incorporates space for retail outlets, and facilities for the elderly. Through beneficial maintenance for the local community, we contribute to let people pass down their valued assets to the next generation.
Rental housing management
Maintaining long-term asset value through concerted operations in property management and other fields
Daiwa House provides total support for rental housing management needs through collaboration among specialist operating companies in fields such as subleasing, property management, real estate agency services, and Internet service provision. We work to maintain the attractiveness of rental housing properties even when they are no longer new, improving their added value through renovation work, and proposing the installation of the latest equipment at properties whose vacancy rates are high. We also help improve occupancy rates by extensively advertising rental home vacancies on our website, as well as through real estate agency services.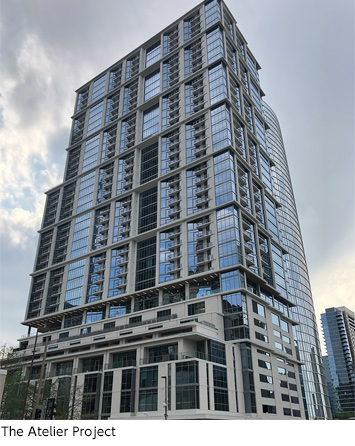 Overseas operations
In overseas markets, we established a local subsidiary in Texas in 2011 and started a rental housing development business, and we are currently operating business in Chicago, Illinois; Nashville, Tennessee; Phoenix, Arizona; Bethesda, Maryland; Seattle, Washington; Manhattan, New York. The number of rental housing units under construction and in operation totals approximately 3,600.
In FY2017, the Waldorf Group, which has managed serviced apartments in Australia and New Zealand for 35 years, joined the Group.

Rental Housing Business – Recent achievements (Domestic)
Rental Housing Business – Number of houses sold
(Units)
| | FY2019 | FY2020 | FY2021 |
| --- | --- | --- | --- |
| Units | 33,502 | 29,488 | 31,202 |
Rental housing sold (aggregate up to March 31, 2022): Approx. 1,170,000 (incl. estimates for 1962–1973 period)
Average sales per building(Building contracting)
(\ million)
| | FY2019 | FY2020 | FY2021 |
| --- | --- | --- | --- |
| Rental Housing | 116.9 | 127.0 | 128.1 |
Note: Above figures are total averages for low-rise steel-frame rental housing, and medium- and high-rise rental housing.
Condominiums Business
High value-added products tailored to suit unique characteristics of each region
We develop high value-added condominiums throughout Japan, sell the home units, and manage the properties. In this way, we offer home owners a pleasant and safe living environment, and help maintain their asset values over the long term. We leverage the capabilities of the whole Group in developing high value-added condominium projects that make optimal use of each region's particular characteristics, including multi-use development projects, town and neighborhood planning aimed at urban regeneration, and condominiums targeted at active seniors. Thanks to these initiatives, the number of condominium home units sold by the Group passed 208,000.
In our condominium management business, during the term under review we implemented various initiatives to enhance our long-term maintenance and repair support to condominium residents.
[Principal companies] Daiwa House Industry, Cosmos Initia, Daiwa LifeNext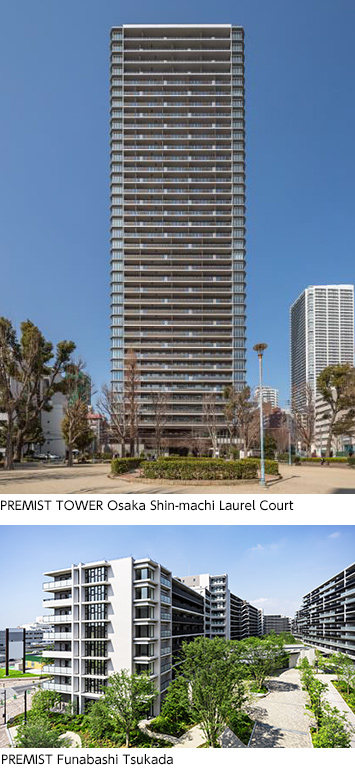 Condominiums
Meeting the needs of different generations and regions with unique, high value-added condominiums
Employing the know-how we possess as home builders, we respond to the wide variety of lifestyles and needs of potential residents of the properties we build. In addition to the basic features required by a home that is built to last for many decades, we offer a total package covering everything from comfort and safety through property management and other after-sales services, aiming to raise asset values and provide an enjoyable residential experience. Striving for sustainable community development, we have been engaged in large-scale development complexes such as with commercial facilities and medical facilities.
Condominium management
Providing high-quality building management and varied lifestyle support services
In the condominium management field, we offer a comprehensive service encompassing everything from day-to-day maintenance to the long-term planning of building repair. In this way, we support safe, secure, and comfortable lives for all residents. For existing condominiums, the number of which is increasing year by year in Japan, we maintain and improve residents' asset values through proposals ranging from complete replacement of buildings to renewal of facilities or large-scale repairs. We also enhance resident satisfaction through various ancillary services, including renovation of the individually-owned portions of condominium buildings (home units), support for the renting out of home units when owners have to relocate, and a one-stop interface to introduce services for the elderly.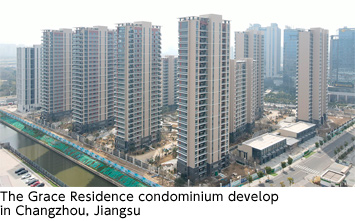 Overseas operations
In our overseas business, we are focusing on China.
In China, we started the condominium business in 2006 under the banner of "Safety, security, and trust," utilizing know-how and technology cultivated in Japan. High-quality housing and the good environment made possible by the construction of an entire housing development by a Japanese company have made these projects very popular with middle-income and wealthy consumers in the Chinese market. So far, we have worked on 2 projects in Changzhou and Nandong, and sold out by fiscal 2021. In addition, two projects are currently underway in Changzhou and Suzhou. We are also developing condominiums in ASEAN countries and New York, USA.

Condominium Business – Recent achievements (Domestic)
Condominium Business – Recent achievements
2020
2021
Total
Daiwa House Industry
Cosmos Initia
Total
Daiwa House Industry
Cosmos Initia
Number of condominium home units provided (per annum)
2,580
2,039
541
4,045
3,634
411
FY2020
FY2021
Total
Daiwa House Industry
Cosmos Initia
Total
Daiwa House Industry
Cosmos Initia
Number of condominium home units sold (for the fiscal year)
2,939
2,484
455
3,249
2,796
453
Condominiums – Average sales per unit / Average area per unit (Daiwa House Industry, non-consolidated)
| | FY2019 | FY2020 | FY2021 |
| --- | --- | --- | --- |
| Average sales per unit (¥ million) | 52.1 | 48.8 | 49.0 |
| Average area per unit (㎡) | 73.9 | 70.7 | 68.7 |
Management and operation
As of March 31, 2022: Approx. 377,000 units under management (6,734 buildings)
Commercial Facilities Business
Business closely coordinated with the needs of the times
Our Commercial Facilities Business was launched in 1976, when use of automobiles was growing at a rapid pace. It sought to invigorate communities by constructing stores and facilities people need, to encourage more movement.
In this business, based on our unique LOC System, we bring landowners seeking an effective means of utilizing idle land holdings together with prospective corporate tenants seeking sites for new wholesale or retail outlets. Additionally, thanks to the deployment of our extensive land-use database and detailed market surveys, we are winning an increased volume of orders for the construction of a wide variety of facilities that make the most of the particular features of each geographical area. Moreover, we undertake the development of commercial facilities as a complete package covering everything from planning through construction to leasing, management, and day-to-day operations. We are also involved in the management of business and city hotels.
[Principal companies] Daiwa House Industry, Daiwa Lease, Daiwa House Realty Management, Royal Home Center, Sports Club NAS, Daiwa House Parking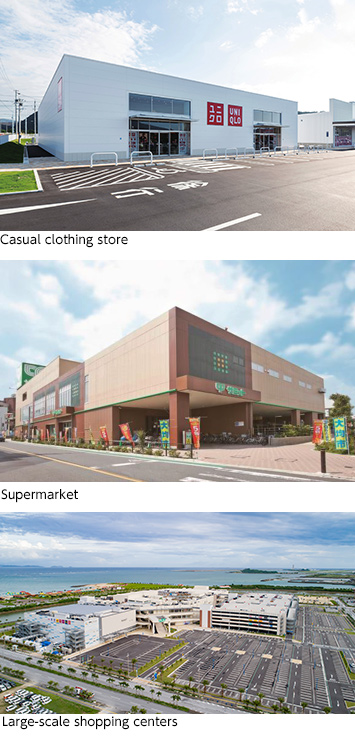 Retail and wholesale facilities
Leveraging extensive land-use data and ability in planning and proposals to support our customers' most effective business development
In our retail and wholesale facilities business, we have specialist staff at 72 locations throughout Japan to accumulate a wealth of information on lands waiting for effective use. By introducing properties that meet the needs of tenant companies without delay, we support our customers' smooth business development. We have constructed more than 46,000 buildings to date (as of the end of March 2021), and with this experience we are able to create buildings that satisfy and bring peace of mind to both owners and tenant companies.
Commercial facilities
Developing attractive commercial facilities to serve as the core of local communities
In the commercial facilities business, we plan and construct commercial facilities (mainly large-scale shopping centers), lease spaces out to tenants, and manage the facilities – all across Japan. We not only ensure the profitability of our facilities by attracting the sort of corporate tenants who can pull in customers, we also seek to create commercial facilities that offer a diverse range of new value and can serve as the core of their respective communities. By proposing the construction and operation of businesses that make the most of the Group's business resources – such as fitness clubs and business hotels – we aim to develop attractive commercial facilities that meet the particular needs of each local community.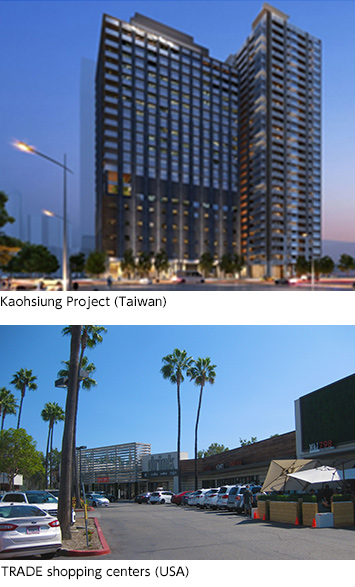 Overseas operations
Overseas, we are engaged in a real estate development business, which is a combined development project of a hotel and a condominium, and a construction contract business in Taiwan. To support the overseas expansion of tenants and industrial companies with whom we have relationships in Japan, we comprehensively produce their optimal business development. In addition, in fiscal 2019 we purchased an existing commercial facility in California.In this way, we support tenant companies in opening stores in North America.

LOC System (Commercial Facilities Business)

In the LOC (Land-Owner-Company) System, Daiwa House Industry brings together land owners who wish to make more effective use of their real estate holdings, and companies that are looking to open new business centers, thus efficiently meeting the needs of both sides.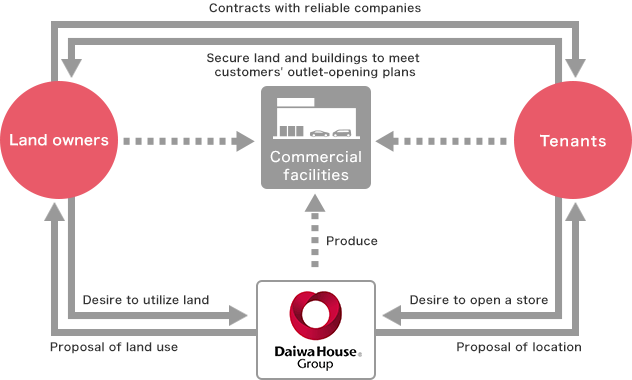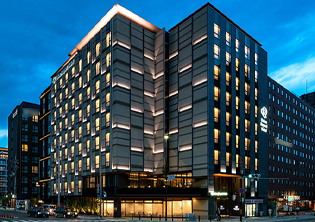 Daiwa Roynet Hotel Tokyo-Ariake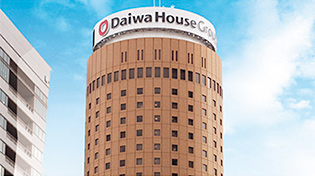 Osaka Marubiru; Osaka Dai-ichi Hotel
Business and city hotels
Raising customer satisfaction by catering to both business and leisure needs
In our business and city hotels operations, Daiwa Roynet Hotels manages a network of hotels conveniently located close to important railway stations in cities all over Japan, and the Group also operates, the APARTMENT HOTEL MIMARU, the La'gent Hotel, the Osaka Dai-ichi Hotel, and the Royton Sapporo. To meet the needs of all kinds of guests from Japan and overseas – both tourists and those on business trips – we offer a wide range of room types, plus ingenious and unique services, and also provide everything needed by elderly guests or those with physical disabilities. We aim to demonstrate our hospitality by offering our guests hotel environments that are the ultimate in safety, comfort, and cleanliness.
Note:
Result of APARTMENT HOTEL MIMARU is included in the Condominiums Business Segment, while results of the La'gent Hotel and the Royton Sapporo are included in the Other Businesses Segment.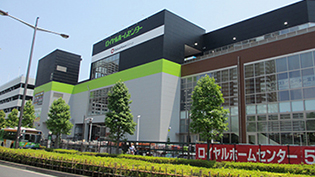 Royal Home Center Minami-Senju
Home centers
Product lineups and unique services that meet the particular needs of each local community
Our Royal Home Centers offer a wide variety of products and services designed to make people's lives more comfortable and convenient, including DIY and interior goods, materials for gardening, pet supplies, products for use in home renovation, and products and materials for professionals. Our home centers also offer various value-added services such as home delivery and installation of purchased goods, as well as discounts for seniors. For professionals in the construction and other industries we have a full range of construction materials, tools, and so on, as well as work clothing. We are also expanding our online store business so as to become an invaluable home center company for the residents of all the regions where we operate.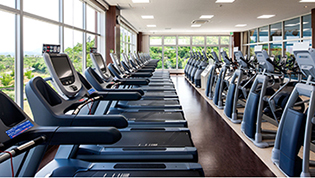 Sports Club NAS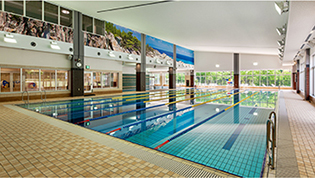 Sports Club NAS
Fitness clubs and aesthetic salons
Places where local people can reinvigorate themselves, both physically and mentally
Our Sports Club NAS operates various clubs and other facilities that go beyond the conventional concept of fitness clubs – places where a wide range of people, from children up to seniors, can enjoyably spend their free time and realize interpersonal communication. We are addressing the growing public interest in sports, health, and beauty. For instance, we offer special courses for children in collaboration with famous athletes and professional baseball clubs, as well as aesthetic salons, plus hot yoga studios for our female members. We also provide community clubs for members over sixty years of age.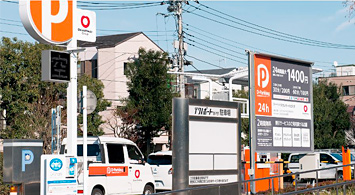 Parking and carsharing
Generate new value from our clients' precious land assets through metered parking and carsharing businesses
The Daiwa House Group operates a metered parking lot business, including planning and construction services, under the name "D-Parking." We lease sites from landowners and turn them into pay-by-the-hour parking lots that operate around the clock, providing the owners with a reliable source of earnings from their real estate. We also offer the D-Share members-only carsharing service and the DH Rental Car car-hire service to make the increasing motorization of society more environment-friendly and convenient for individuals.
Logistics, Business and Corporate Facilities Business
Proposal-based solutions leveraging customer relationships
In the field of Logistics, Business and Corporate Facilities, we are expanding our business both inside and outside Japan by making use of our extensive database on land usage to construct facilities meeting the needs of corporate clients. The business is also contributing to regional employment creation by building logistics facilities utilizing land where special procedures are needed for repurposing.
We also make optimal use of the synergy generated with Group member Fujita to enable flexible responses to customer needs, and are actively engaged in the proposal and construction of facilities in the fields of medical and nursing care facilities, welfare and housing for the elderly facilities, food-processing facilities, offices, and factories. In all cases, our business is driven by proposal-based solutions that optimally leverage our long-term relationships with customers.
[Principal companies] Daiwa House Industry, Fujita, Daiwa Logistics Co.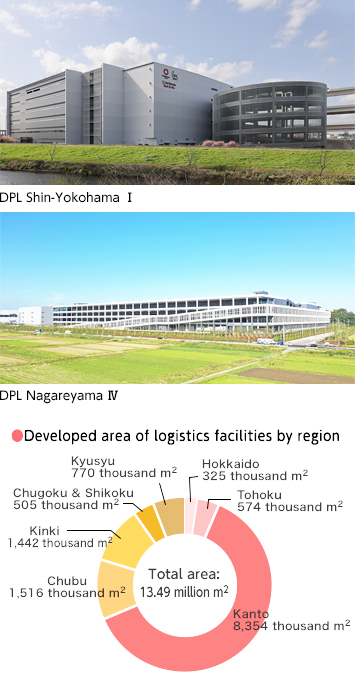 Logistics facilities
Deriving optimal solutions from observation of front-line logistics operations
In the logistics facilities business, we employ our D-Project proprietary business format, under which we meet all our customers' diverse needs from selection of prime-location sites through the design and construction of facilities, to service operation and building management. In addition to BTS (build-to-suit) logistics facilities*1 for particular tenants, we also construct multi-tenant logestics facilities*2 in prime locations, and both categories of facility are proving popular in the market. Daiwa House has been engaged in logistics facility development right from its founding. We aim to constantly derive advanced solutions from our close observation of actual practice in the front line, to become the logistics facility supplier of choice.
Notes:
1.BTS = Build-to-suit (logistics facilities customized to each user's requirements)
2.Multi-tenant logistics facilities = logistics facilities designed to cater for a multiple number of tenant companies
Supporting companies' logistics strategies by building new social infrastructure
The growth of online shopping and corporate globalization are drastically changing logistics needs. In addition to good locations, companies have an increased need for larger, multi-functional facilities. By contracting to handle logistics for several shippers as part of a single-package service, we are able to optimally allocate and use physical resources such as logistics centers, systems and equipment, as well as technologies, offering all goods owners a logistics-sharing service that perfectly meets their needs. The service will be enabled by digital proposals based on our DX in logistics.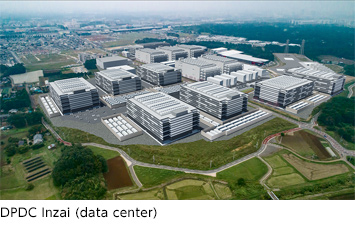 Data centers
We expand business using our experience in the Japan's biggest data center construction. We will attract tenants to optimal sites considering the government policies for data center development in local cities.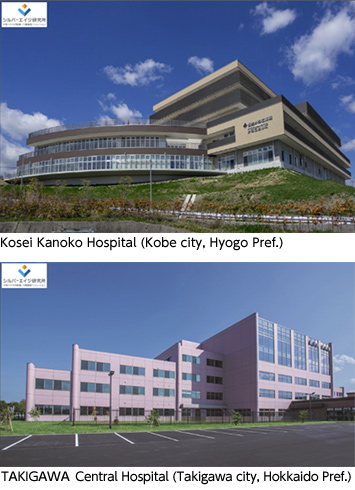 Medical and nursing care facilities
Comprehensive support services from planning through financing to operation
In 1989, anticipating the rapidly developing phenomenon of population aging in Japan, we established the Silver Age Research Center to investigate issues involved in the construction and operation of medical and nursing care facilities. The Center meets customers' wide-ranging needs by leveraging its specialist know-how to select suitable sites, draw up projects, and consult with governmental bodies. We have developed leading-edge medical facilities designed to meet the projected medical facility management needs of the next generation. This system incorporates environment-friendly and earthquake-mitigation technologies that ensure the safety and comfort of patients and staff, in addition to business management support.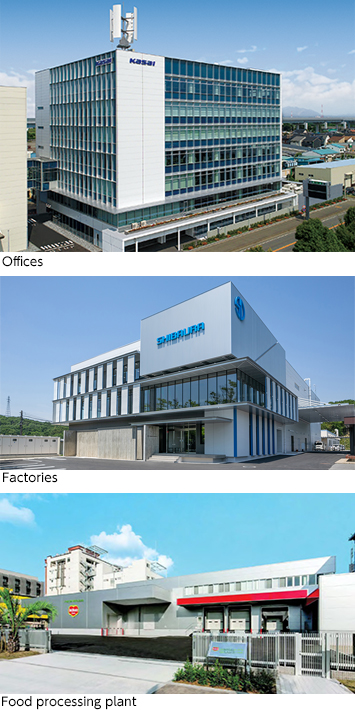 Office and factories
Strengthening relationships with corporate clients to offer comprehensive solutions
In our support services for customers seeking to build networks of offices, factories and other business properties, we utilize our extensive database on land prices and sites available for development to make land-use proposals covering everything from initial surveys through planning, design, and construction to post-completion maintenance. We offer land-use proposals for sites of every scale, and for buildings and other facilities for all kinds of purposes, across the whole of Japan. We leverage the Group's ability to make comprehensive proposals incorporating solutions that meet all our clients' needs, and these have proved very popular in the market. They include proposals for eco-friendly offices and factories, for the building of new corporate facilities or relocation of existing ones, and for the rebuilding or demolition of existing properties. With regard to food processing facilities, we offer a total-support service precisely tailored to the needs and scale of each corporate customer, starting from design of the initial business model and looking at the entire supply chain, from fresh food production through processing to marketing.We also plan to redevelop wholesale markets nationwide into complex facilities led by a private sector.
D's SMART FACTORY – the future of manufacturing
The construction of D's SMART FACTORY – a state-of-the-art eco-friendly factory constructed on the grounds of our Nara Factory – has been highly praised for its overall concept as well as the specific technologies incorporated, and has been awarded the Energy Conservation Grand Prize (Practical Application Section)*. In addition to the use of renewable energy sources and the latest environmental protection equipment, the factory also incorporates a "smart management system" enabling all employees to access real-time data relating to energy conservation, productivity, firefighting/accident prevention/disaster mitigation measures, and the factory's working environment.This system makes possible "visual control" for quick recognition of information, and is one of our contributions to the realization of "next-generation manufacturing."
* Prize for Energy Conservation (Practical Energy Conservation Example Section), awarded by the Energy Conservation Center, Japan.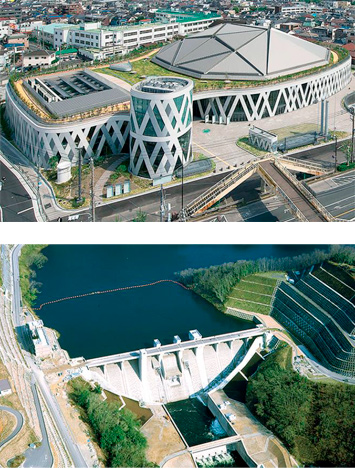 General construction
Employing varied operational methods to realize urban redevelopment
With a history of over 100 years as a general construction company, Fujita Corporation is currently working simultaneously to strengthen earning capacity and further improve quality in its core fields of construction and civil engineering, as well as to provide proactive support for its corporate clients both in their Japanese operations and their aggressive capital investments overseas. Fujita boasts an impressive record in the field of community regeneration and urban redevelopment as a result of its high-level planning and proposal capabilities on a solid base of proprietary construction technology. Fujita leverages these advantages, as well as its ability to quickly acquire official permits ? thanks to the extensive know-how it has accumulated ? to offer sophisticated solutions to its client companies. In these ways, Fujita both enhances the enterprise value of its clients and provides society with attractive community redevelopment projects. Additionally, by attracting tenant companies and customers to the commercial buildings that it owns, Fujita aims to create new trends in flows of people and goods and thereby add new value to their local communities and help revitalize regional economies.
Leading-edge solutions to environmental issues
Fujita positions the fight against environmental degradation as one of the main pillars of its business strategy. Starting with the construction of net zero energy buildings (ZEB)*, which offer comfortable living while saving on energy consumption, Fujita has also developed environment-friendly construction methods, and is currently working on technologies for water and soil purification. In these ways, Fujita works to help bring about a sustainable society.
* Net zero energy buildings combine energy conservation technology with renewable energy generation to achieve a net zero amount of primary energy consumption on an annual basis.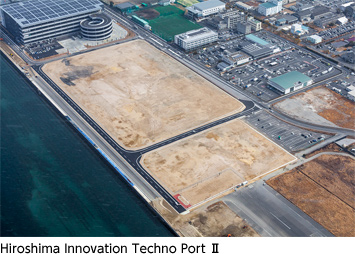 Urban development and industrial parks
Pushing ahead with urban development projects that meet the changing needs of the times, tailored to the differing requirements of each community
The first urban development project undertaken by Daiwa House was the Habikino Neopolis housing complex, completed in 1962, which was also Japan's first large-scale housing development project by a private-sector company. In 1976 we developed the Okayama Neopolis project – the largest by a private-sector company at that time – and our efforts in other projects were oriented toward creating residential environments where people could live in comfort and also in harmony with nature. We are pooling our efforts to offer urban development projects that meet the changing needs of the times, tailored to the differing requirements of each community, in a single package covering everything from initial planning, site preparation and flood management, through design and construction, to post-completion maintenance. And at all times, we keep uppermost in our minds the need for optimally effective land utilization that will serve the needs of the community far into the future.
Revitalizing regional communities through industrial park development
As a pioneer in the industrialization of construction shortly after its founding, Daiwa House has developed a wide range of industrial parks, taking advantage of the know-how it has built up in the course of extensive experience in the construction of manufacturing plants, logistics facilities, medical treatment and nursing care facilities, offices, and others. Combining the business resources possessed by the Daiwa House Group, we put together proposals for the construction of benefits-package facilities such as company housing and staff dormitories, including the preliminary land preparation work. In close collaboration with local governments, we also contribute to the revitalization of regional economies through measures to attract corporate tenants to our industrial parks.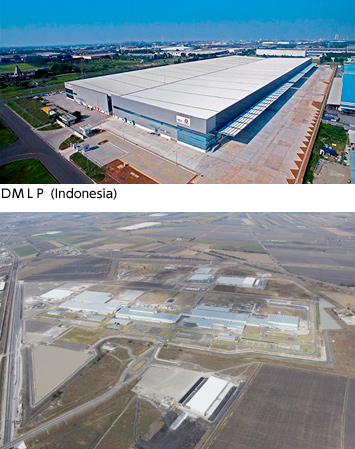 Overseas operations
In our overseas operations, at the moment we are focusing on the member-nations of ASEAN. In Indonesia we are working with local partner companies to develop industrial parks, in which our construction subcontracting and rental factory businesses are highly regarded by many Japanese companies.
We also started the D project (logistics warehouse leasing business) overseas in 2016, and are currently developing warehouses to respond to the overseas expansion of Japanese companies as well as the increase in demand for logistics facilities accompanying the expansion of domestic demand in Indonesia.
In Vietnam, we have been involved in the development of an industrial park in the suburbs of Ho Chi Minh City in cooperation with partner companies. We also develop and operate logistics warehouses and rental factories. We provide advice on business planning and support for business operations, mainly to Japanese companies, and create an environment where they can conduct their business with confidence.
Fujita, a consolidated subsidiary of the Company, is engaged in contract work on the construction of factories in ASEAN countries, Mexico, Central and South America, and other areas, mainly for clients in the Japanese auto industry.
Fujita also has a track record of over thirty years in the Chinese market, and has been involved in the construction of production plants for Japanese enterprises in the automotive and electric appliance industries, among others. As such, it occupies one of the highest rankings among Japanese construction companies in the Chinese market.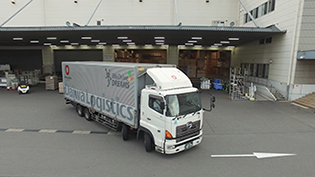 Logistics service
Daiwa Logistics Co., Ltd. provides comprehensive logistics solutions for greater efficiency. It meets all the needs of customers operating in a wide range of industrial sectors, from construction materials through retailing to online clothing sales, offering services that are precisely tailored to each user's business model.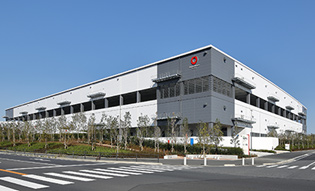 Logistics facilities : DPL Nagareyama Ⅲ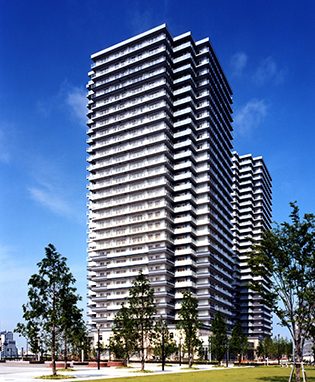 Rental apartments : Pacific Royal Court Minatomirai Urban Tower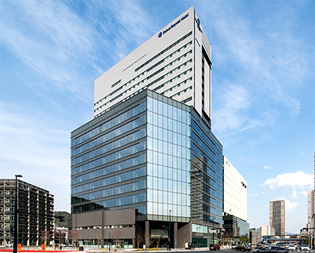 GRANODE Hiroshima
Offices, Commercial Facilities, Hotels, Parking
Asset management
Daiwa House REIT Investment Corporation is a real estate investment trust (J-REIT) company for which Daiwa House Industry serves as the sponsor
Daiwa House Asset Management engages in asset management on behalf of Daiwa House REIT Investment Corporation, which is a comprehensive real estate investment trust (REIT) company investing principally in logistics facilities, residential facilities, commercial facilities, and hotels. The policy of Daiwa House Asset Management is to steadily expand the scale of assets managed, to generate stable earnings over the medium to long term. The company works to optimally leverage the know-how possessed by the Daiwa House Group in the fields of planning, development, construction, tenant leasing, and the management and operation of properties. In this way, it aims to realize sustained growth in the scale of assets under management, thereby securing adequate earnings and providing a stable and growing level of dividends, so as to optimize investor value.
Various exit strategies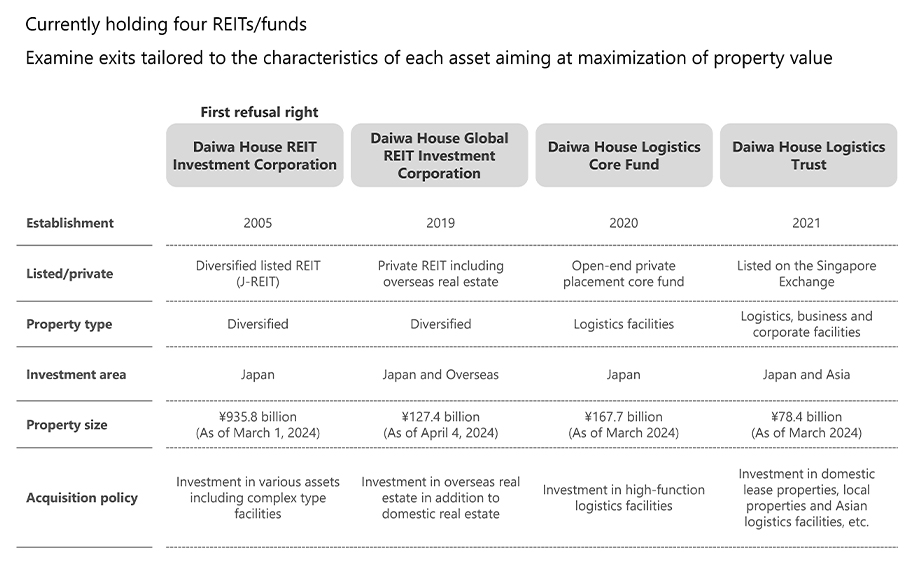 Daiwa House Group value chain

The Daiwa House Group's value chain constitutes the power to monetize the entire business cycle – from planning through design and construction to post-completion management, plus the design and implementation of an optimal exit strategy – within the Group.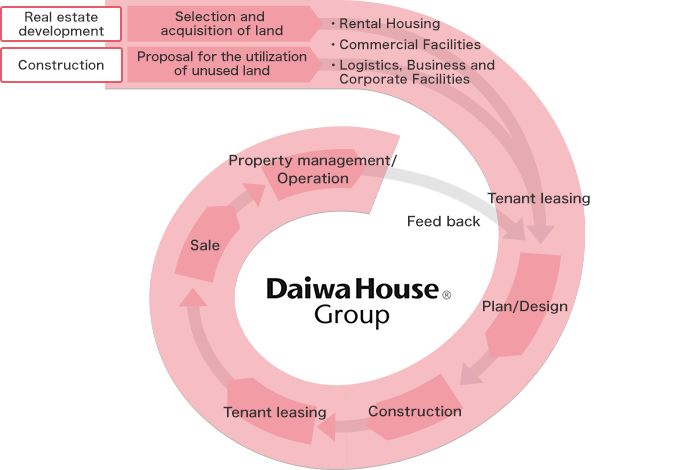 Environment and Energy Business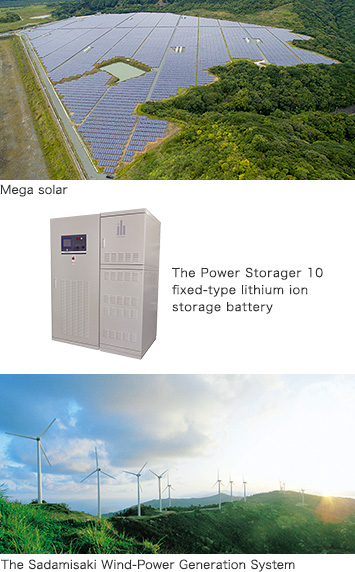 Energy solutions
Providing solutions to energy issues through technology, planning, and comprehensive capabilities
We are engaged in delivering solutions for energy issues facing our customers, focusing on our three pillars of EPC*1 (design and construction of power plants for renewable energy), centered on construction of photovoltaic power plants, PPS*2 (electric power retail business) for corporations and individuals, and IPP*3 (electric power generation business) for photovoltaic power generation and wind power generation. Amid an accelerating worldwide move toward the realization of a low-carbon economy, the Daiwa House Group will work actively to help popularize the use of renewable energy.
※1 EPC: Engineering, procurement, and construction. The contracting of a series of construction-related work steps.
※2 PPS: Power producer and supplier. An electric utility of a specific scale.
※3 IPP: Independent power producer
[Principal companies] Daiwa House Industry, Daiwa Energy, Eneserve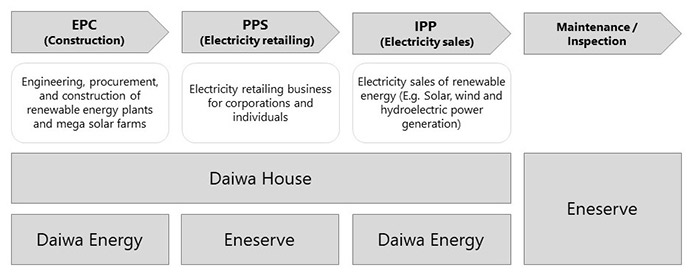 Other Businesses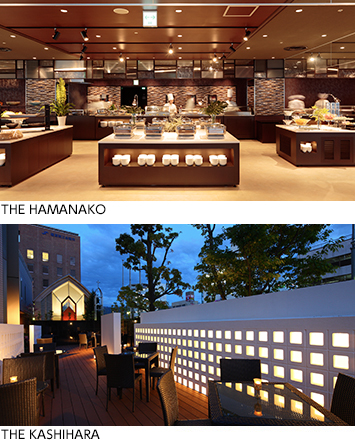 Resort hotels
We offer resort experiences that make the most of unique local attractions
In the hotels operated by our Daiwa Royal Hotel chain, as well as at the Nishiwaki Royal Hotel in Hyogo Prefecture, we provide a resort hotel experience in which guests can enjoy the attractions of each region. While offering guests an enjoyable time in a beautiful natural environment, we aim to collaborate with the residents of each hotel's local region to widely advertise that region's attractions, including cuisine, culture, traditions, and unique industries.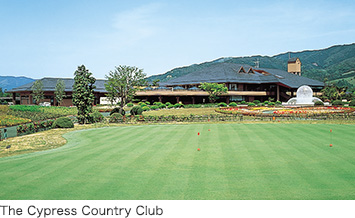 Golf courses
Spacious courses for the perfect experience amid the beauties of nature
In our golf course business, Daiwa Royal Golf operates courses all around Japan that make optimal use of spacious and attractive landscapes. The staff of these prestigious golf clubs are working to further improve the courses and expand the menu of services offered to members.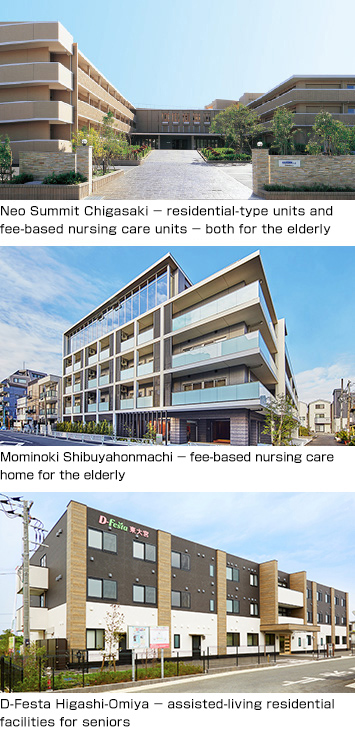 Fee-based homes for the elderly / assisted-living residential facilities for seniors
Contributing to the welfare of regional communities by providing places where elderly people can enjoy their lives
We operate two sets of facilities – the Mominoki chain of fee-based nursing care homes, where older people can live without worries, and the Neo Summit homes, which combine assisted-living residential facilities for active seniors with homes for elderly people who require nursing care. We offer a residential experience providing our elderly customers with peace of mind and enjoyment, and we are working to realize higher-quality services that will make elderly people's lives more fulfilling.
Assisting elderly people's daily lives in their local communities
Daiwa House provides referral services concerning housing for elderly people with assisted living, such as D-Festa, which offers the freedom of rental housing as well as nursing care services, so that senior residents can live comfortably in safety and security. Our Silver Age Research Center optimally leverages its research and proven track record to assist in the planning and design of various homes for the elderly.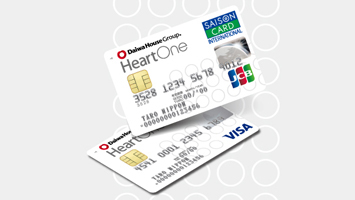 Credit cards and loans
Living up to our customers' trust with high-quality financial services
We engage in a wide range of financial services, such as credit cards and loans, as well as management fee payment, available for a variety of needs. With enhanced services, we provide our customers support from the financial side.
Insurance agencies
Offering financial security, now and into the future
Customers purchasing single-family houses or condominium units, or owners renting out housing, retail outlets, or offices, can select the insurance policy that best fits their needs from our extensive lineup of insurance products. In this way, we protect our customers' invaluable assets and lifestyles, enabling them to look forward to the future with confidence.