Support Activities in Areas Afflicted by the Great East Japan Earthquake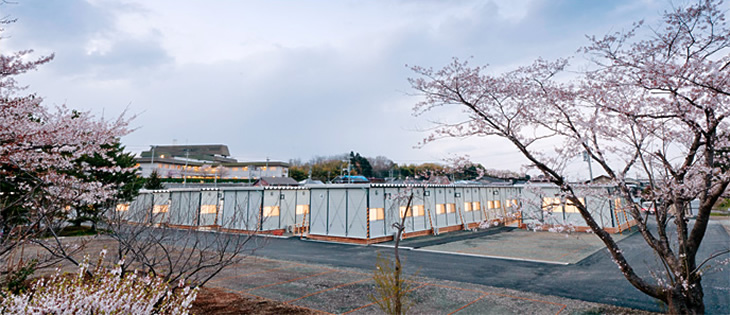 On the day the earthquake hit, Daiwa House Group set up a disaster response headquarters, and carried out various support activities, including the construction of provisional housing. Our provisional housing construction project started on site in Miyagi, Iwate, and Fukushima Prefectures to provide a place to stay for those who lost their homes. In addition, each of our offices in the afflicted areas worked to grasp the scope of damage, and participated in restoration efforts for single-family houses, rental housing, condominiums, retail facilities, business facilities, and other buildings that we built for our clients. We also participated in local support activities in areas outside of our industry, by providing relief supplies (such as daily goods and LED street lights), financial donations, and more. These and other support activities in afflicted areas are covered in the 2012 CSR Report.
Temporary Housing Construction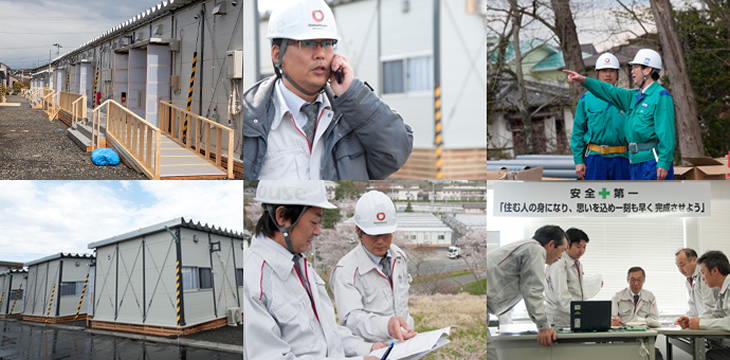 In order to immediately ensure safe and secure housing for everyone affected by this disaster, we had employees from throughout Japan gather in the afflicted areas to start construction on provisional housing from March 19, and ended up building a total of 11,051 temporary homes. While it would normally take us 9 to 10 weeks to build a standard house, we were working at full speed in the disaster areas, erecting a provisional housing complex in 3 to 4 weeks' time, putting up one after another while various types of construction were happening around us. Also in areas such as Ishinomaki City and Rikuzentakata City that were hit especially hard by the tsunami, we helped by digging wells for water and providing generators for electricity, as the infrastructure had not been restored in those areas. We made sure to prioritize the demands of the disaster victims as we moved forward with provisional housing construction.
Interviews of those who participated in the Temporary Housing Project
As of June 2012, a total of 11,051 temporary homes were completed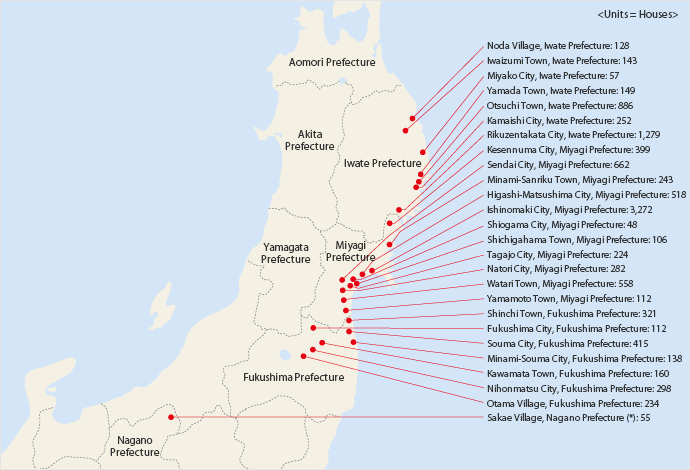 * We also provided provisional housing to victims of the earthquake that hit northern Nagano on March 12, 2011.
Main disaster support activities
Financial donations (matching gifts)
We asked Group executives to provide financial donations to support victims of the Great East Japan Earthquake, and to help them rebuild. As a result, approximately 60 million yen was collected from Daiwa House Group executives and employees.
In addition, the Group itself agreed to top the amount of donations provided through our executives and employees through the "matching gift" program, contributing another 100 million yen, for a total of approximately 160 million yen donated through the Osaka Prefecture Chamber of Commerce and Industry, and the Japanese Red Cross Society.
Donations to the "Momo-Kaki Orphans Fund: Great East Japan Earthquake"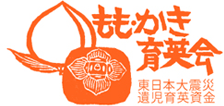 The Momo-Kaki Orphans Fund was founded by current chairman and famed architect Tadao Ando, to provide 10 years of economic support to children who lost their parents in the Great East Japan Earthquake, helping them as they grow and supporting their desire to learn.
Daiwa House Industry made a 5-year commitment in fiscal 2011 to the cause, donating 1,000 yen per home sold (including condos). In fiscal 2011, we sold 9,999 homes for a total donation of 9,999,000 yen to the Momo-Kaki Orphans Fund.
Daiwa Lease also made a 5-year commitment to the fund in fiscal 2011, donating 500 yen per new automobile lease contract, for a total of 897,500 yen (1,795 new auto leases) donated in fiscal 2011.
Provision of relief supplies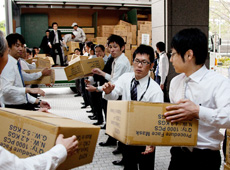 Emergency relief supplies were collected from Group offices throughout Japan and provided through our main office. These supplies were sent to our Tohoku Plant (in Osaki City, Miyagi Prefecture), our Sendai Branch (in Sendai City, Miyagi Prefecture), our Iwate Branch (in Morioka City, Iwate Prefecture), and our Fukushima Branch (in Koriyama City, Fukushima Prefecture). From there, the supplies were distributed to local shelters and owners.
Green Curtain Project
Our Group cooperated with an NPO called the Green Curtain organization, and placed "green curtains" on emergency provisional housing provided to victims of the Great East Japan Earthquake. Green curtains provide shade, transpiration from their plant leaves contribute to lowering temperatures in the houses, and efforts are already moving forward for their use in certain regions. They also help with "summer preparation" so that provisional homes can endure the summer heat, allowing those living in them to live more comfortably.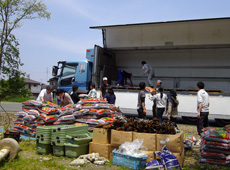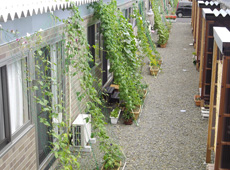 DIY Project
In December 2011, Royal Home Center and Daiwa House Industry cooperated to provide tools and supplies to be used for DIY (do it yourself) projects for provisional housing in Tagajo City. This project allows provisional housing residents to build benches, eaves, etc. with each other, with the aim of improving the living environment and creating a sense of community.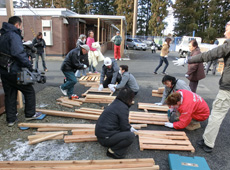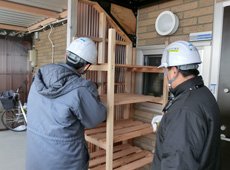 LED streetlights donated
We donated 29,871 LED streetlights to local governments in Miyagi, Fukushima, and Iwate Prefectures to conserve energy and reduce CO2 emission. Compared to general fluorescent streetlights, the LEDs feature a lifespan that's 4 times greater with 40,000 hours (about 9 years), and cut up to 45% energy consumption and CO2.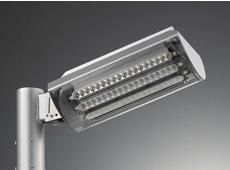 "Mentally committing robot® PARO®" lent
To help the elderly affected by this disaster with therapeutic care, we lent 50 "Mentally committing robot® PARO®" to facilities for the aged (special nursing home for the elderly, support bases with temporary facilities, etc.) in Miyagi, Fukushima, and Iwate Prefectures for two years free of charge.