Business Segment
*This page is updated semi-annually.
The percentage figures for breakdown of net sales and operating income by segment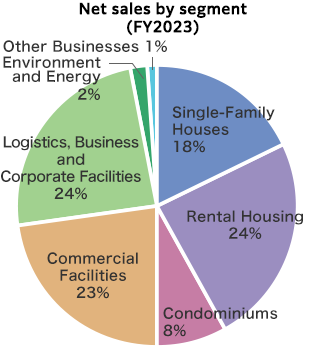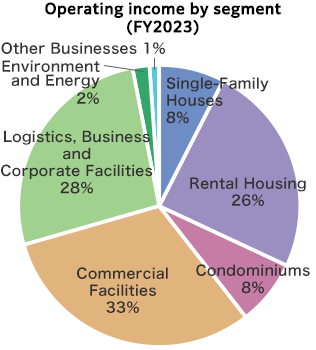 *Net sales represents sales to external customers.
*Other businesses and adjustments are included in the total but not shown on the graph. The percentage of each segment does not add up to 100%.
Single-Family Houses Business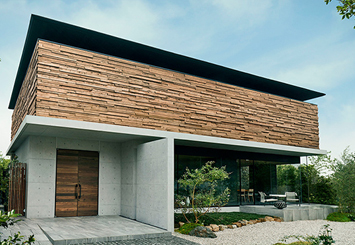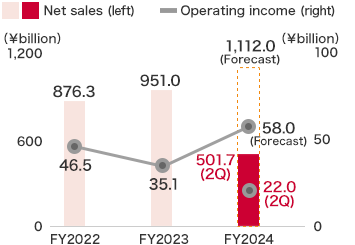 In the Single-Family Houses Business segment, we stayed close to the life of each customer and pursued community-based business expansion, based on a business mission "Create 'lasting happiness' through housing" and a business vision "LiveStyle Design―Transforming home from a place to return to a place to 'live'―."
In the domestic custom-built house business, we focused on responding to customer needs with a diverse lineup of products, including our flagship product "xevoΣ (sigma)," a wooden housing product "xevo GranWood" and three-, four-, five-story building "skye," as well as "Lifegenic" online home designing service.
In addition, we worked to resolving our customers' issues and proposing new values that caters to changes in society in custom-built houses and houses in housing development projects, such as our unique telework style proposals and "Kaji Share House" that helps facilitate sharing of household chores among family members.
We will continue focusing on value chain reform with our group companies and, using the "Homes of Daiwa House" platform, we will continue working to expand proposals that increase the house owner's lifetime value, including home renovations, relocation and sale, as well as searching homes for their families, and suggestions on furniture, in addition to providing new housing.
Overseas, in the United States, we continued to pursue expansion of the housing business in the "smile zone" which connects the 11 states in the eastern, southern and western parts of the nation, where housing demand is expected thanks to job growth. Although potential demand remained high, prospective buyers' financial resources and willingness to buy houses were on a downward trend, reflecting continuing increases in mortgage rates due to repeated policy interest rate hikes meant to curb inflation. Meanwhile, demand for buying rental single-family houses was expected to rise in anticipation of rent increases, and we started to sell houses in bulk to investors.
As a result, net sales for this segment amounted to 432,859 million yen (+23.8% year on year), while operating income came to 19,559 million yen (+17.4% year on year).
Rental Housing Business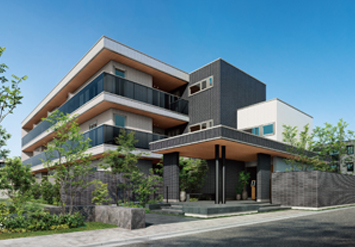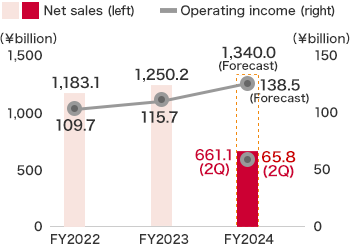 In the Rental Housing Business segment, we have been proposing and supporting rental housing management that leads to maximizing the value of owners' asset through the provision of homes of choice for residents where they may want to continue living in for a long time. As social and economic activities were recovering from the COVID-19 pandemic, we promoted sales, primarily through face-to-face interaction, of rental properties built for sale and ZEH-M properties, high value-added rental housing having a comfortable indoor environment and energy saving features.
Daiwa Living Co., Ltd. is introducing specifications to meet needs that reflect changing lifestyles, including increasing telework. It is introducing internet connections and home delivery boxes to the properties it manages as standard fixtures. As a result, Daiwa Living is maintaining high occupancy rates and has increased the number of units it manages.
In addition, Daiwa House Chintai Reform Co., Ltd. has worked to strengthen the relationship with owners of rental housing constructed by the Company through periodic building inspections and has also promoted our efforts to propose renovations and repair work required for extended warranty.
Overseas, in our main operating area of the United States, economy is bouncing back from the impact of COVID-19, we are steadily raising occupancy of other rental properties with a view to sale.
As a result, net sales for this segment amounted to 565,164 million yen (+10.8% year on year), while operating income came to 53,905 million yen (+14.7% year on year).
Condominiums Business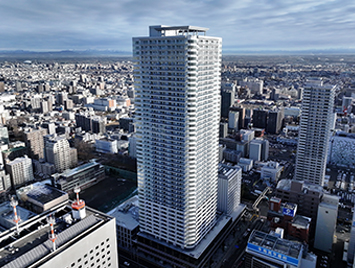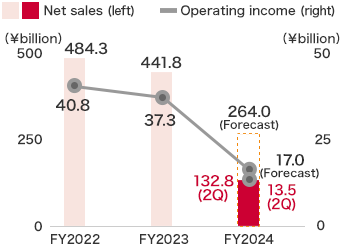 In the Condominium Business segment, we sought to provide basic housing performance essential for a long housing life, comfort, safety and a management structure, drawing on our knowhow as a home builder to meet the diverse lifestyle needs of potential residents. We are also striving to create high added-value condominiums which, in addition to asset value for the customer, also consider the environment and society and aim to contribute to local communities.
PREMIST Ashiya (Hyogo prefecture), the units of which started selling in August 2022, is located with a view of the Ashiyagawa river and a row of cherry trees. It has a bright future thanks to the JR Ashiya Station South District Redevelopment Project. Its modern appearance is in harmony with the cityscape. It is Ashiya's first condominium where all units have Ene-Farm (fuel cell cogeneration system) equipment. It makes new proposals, including the use of antiviral construction materials. These features have resulted in steady sales.
Daiwa LifeNext Co., Ltd. has launched a new brand of comprehensive condominium management, MANSION NEXTYLE (Applications for trademark registration are pending). The company will change its management service from a one-size-fits-all service to personalized services to address a range of issues and respond to diverse values and to provide safety, security and comfort. It has started to provide a third-party property management service, TAKSTYLE (Applications for trademark registration are pending), as an option.
Overseas, The Grace Residence, a condominium in Nantong, China, and the Midtown project in Vietnam, in which we participate, are making good progress.
As a result, net sales for this segment amounted to 174,167 million yen (14.1% year on year), while operating income came to 9,070 million yen (+222.7% year on year).
Commercial Facilities Business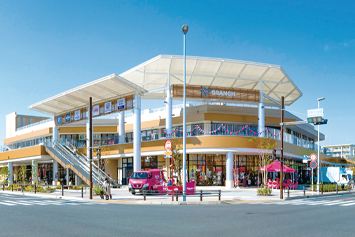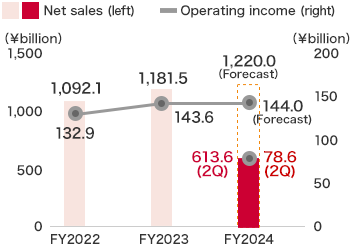 In the Commercial Facilities Business segment, we proposed a variety of plans to meet needs, considering tenants' business strategies and regional characteristics and the impact of the COVID-19 pandemic. We focused on strengthening efforts related to large properties and on the built-for-sale business: land purchase, development planning, design and construction, leasing to tenants, and the sale of the property to investors.
The urban hotel management business is operated by Daiwa House Realty Mgt. Co., Ltd. It will likely take some time for demand from inbound tourists to recover. Meanwhile, demand from domestic tourists increased due to discounts given to local residents (within a prefecture). The average occupancy rate was high, at 83% as of September 30, 2022.
In the home center business, Royal Home Center Co., Ltd. opened the Royal Pro Yokohama Kohoku Interchange (Kanagawa Pref.) in April 2022 and the Royal Pro Muko (Kyoto Pref.) in July 2022. The number of stores was 59 at September 30, 2022. The company is striving to expand operations, aiming to become the best community-based partner for everyday life and homes.
In the fitness club business, Sports Club NAS Co., Ltd. took steps to improve operational efficiency by enhancing efficiency in advertising and continuing to review operations.
As a result, net sales for this segment amounted to 525,972 million yen (+2.3% year on year), while operating income came to 62,555 million yen (-11.6% year on year).
Logistics, Business and Corporate Facilities Business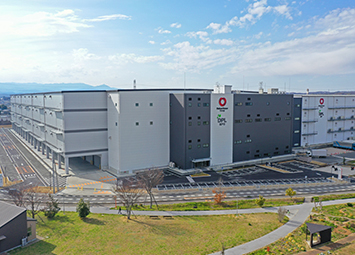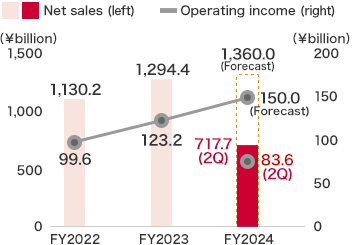 In the Logistics, Business and Corporate Facilities Business segment, we sought to expand operations by constructing a variety of facilities to suit the differing needs of corporate customers and providing a total support that enable customers to utilize their assets most effectively. Meanwhile, we undertook social contribution activities to live in harmony with communities. In September 2022, we entered into an agreement on specifications for temporary evacuation facilities in case of disaster with Misato City, Saitama Prefecture, which enables us to provide the common-use areas of DPL Misato II and DPL Misato Ⅲ as temporary evacuation facilities and private cars to evacuate to upper floors using ramp ways when disasters occur.
In the field of logistics facilities, we are pursuing a biodiversity conservation initiative in the D Project Mie Asahi-cho (tentative name), which is being developed, in Mie prefecture. The initiatives were acclaimed and the logistics facility became the first in the Chubu region*1 to achieve sustainable business sites certification (ABINC certification*2) with Japan Transcity Corporation*3.
In the field of medical and nursing care facilities, we targeted hospitals whose existing facilities are showing signs of aging and which do not meet current earthquake resistance standards, making proposals for reconstruction or relocation. We also proposed the reconstruction and relocation of old large nursing care facilities, including special elderly nursing homes and long-term care health facilities. D-Square Shin-Sapporo, an example of urban development emphasizing the concept of Continuing Care Retirement Community (CCRC) and healthcare, was completed.
In connection with support for offices and plants, we won contracts for large facilities in industrial parks developed by it and worked to acquire new land. Meanwhile, we sought to gather information and make commercialization proposals on property purchased and resale. We also actively make proposals related to ZEB (net zero energy buildings) and the installation of solar power generation facilities under our carbon neutral strategy.
In the food factory-related business, the second building of agri-cube ID, a large plant factory, was completed. The building can produce 2.2 tons of plants per day. This is a major achievement as demand for plants produced in plant factories is increasing.
Daiwa Logistics Co., Ltd. expanded its logistics bases. In August 2022, it started to rebuild Fukushima Logistics Center in August 2022 to expand the total floor area sixfold. In September 2022, it started to build Toyama Takaoka Logistics Center (tentative name).
Fujita Corporation saw a significant increase in orders year on year for large-scale construction projects such as university facilities, complex facilities in urban redevelopment projects, logistics warehouses, production facilities, and for civil engineering projects related to the energy business. In addition, net sales remained strong due to the progress of construction carried from the previous fiscal year.
Overseas, we are engaged in the distribution warehouse business mainly in the ASEAN region. In Indonesia, Vietnam and Thailand, it became difficult to invite long-term tenants due to the impact of the COVID-19. However, as border control in countries is eased or discontinued, we are continuing business operations, paying close attention to Japanese companies expanding into the ASEAN region and resuming business expansion. In Malaysia, all properties in operation are still fully occupied.
As a result, net sales for this segment amounted to 496,434 million yen (+6.0% year on year), while operating income came to 38,535 million yen (-27.4% year on year).
*1: Niigata, Toyama, Ishikawa, Fukui, Yamanashi, Nagano, Gifu, Shizuoka, Aichi, Mie Prefecture
*2: The certification recognizes excellent biodiversity initiatives and is awarded by the Association for Business Innovation in harmony with Nature and Community (ABINC) using the Guidelines for Sustainable Business Sites and Land Use Score Report created by Japan Business Initiative for Biodiversity (JBIB) as assessment criteria
*3: The logistics facility will be acquired by Japan Transcity Corporation when it is completed on June 30, 2023.
*4: Continuing Care Retirement Community is an initiative for the development of communities whose members can lead healthy, active lives, interacting with local residents and many different generations, and can access medical and nursing care where necessary.
Environment and Energy Business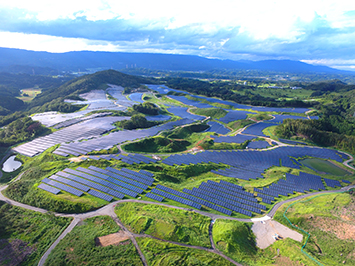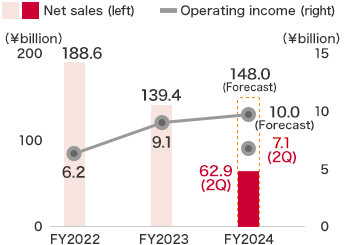 In the Environment and Energy Business segment, we promoted three businesses of EPC (design and construction of renewable energy power plants), PPS (electric power retail business) and IPP (electric power generation business), amidst an accelerating trend toward decarbonization entailing a growing need for renewable energy.
In the EPC business, while the number of projects decreased on account of drop in solar feed-in tariff (FIT) rates, we saw an increase in orders for onsite PPA(*) (installation of photovoltaic power generation equipment on rooftops or on adjacent land to directly power in-house facilities) and offsite PPA (supply of energy to buyers located away from solar power plants). These projects are measures to prepare for the end of FIT.
In the PPS business, there is a steep rise in prices of resources purchased overseas due to the prolonged Ukraine crisis and a sharp depreciation of yen. As a result, electricity purchase prices are soaring, and the business environment remains harsh. Our efforts are focused on minimizing this impact through revising sales prices, supplying electricity in accordance with the amount of electricity procured, and lowering the ratio of electricity sourced from wholesale power markets.
In the IPP business, we operate power plants at 454 locations across the nation centering on solar power generation, along with wind and water power generation. Going forward, we will promote the installation of rooftop solar panels on our newly constructed facilities as a rule, which is set out under a focal theme to underpin the three management policies in the 7th Medium-Term Management Plan. We aim to further expand the renewable energy generation business.
As a result, net sales for this segment amounted to 87,348 million yen (+13.4% year on year), while operating income came to 2,355 million yen (-44.5% year on year).
* Power Purchase Agreement
Other Businesses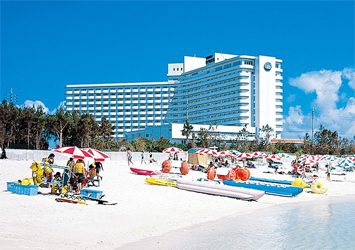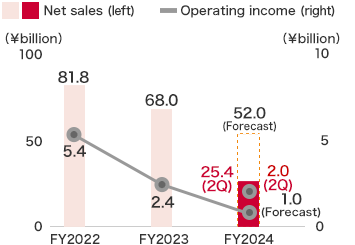 In the Accommodation Business, while it is likely to take time for inbound demand to recover, demand from domestic tourists increased due to discounts given to local residents (within a prefecture). As a result, the occupancy rate at Daiwa Resort Co., Ltd. increased year-on-year.
As a result, net sales for this segment amounted to 40,168 million yen (+37.5% year on year), while operating income came to 2,665 million yen, which compares with 4,676 million yen in an operating loss for the corresponding quarter of the previous fiscal year.
Notes:
1. Net sales for each segment include internal (inter-segment) sales and transfers in addition to sales to external customers.
2. The above monetary amounts are exclusive of consumption tax, etc.